East Goshen Township New Logo
The Township is considering changing its logo. This step is being taken in response to a recommendation in the Paoli Pike Corridor Master Plan, which was adopted last year. To that end, the Township recently hired Finch Brands, a Philadelphia-based branding company to assist us in this effort.
We would be grateful for your input for the logo design and your preferred color scheme by emailing info@eastgoshen.org by no later than Tuesday, October 9th. Please, only one email per resident!
Thank you in advance for your assistance!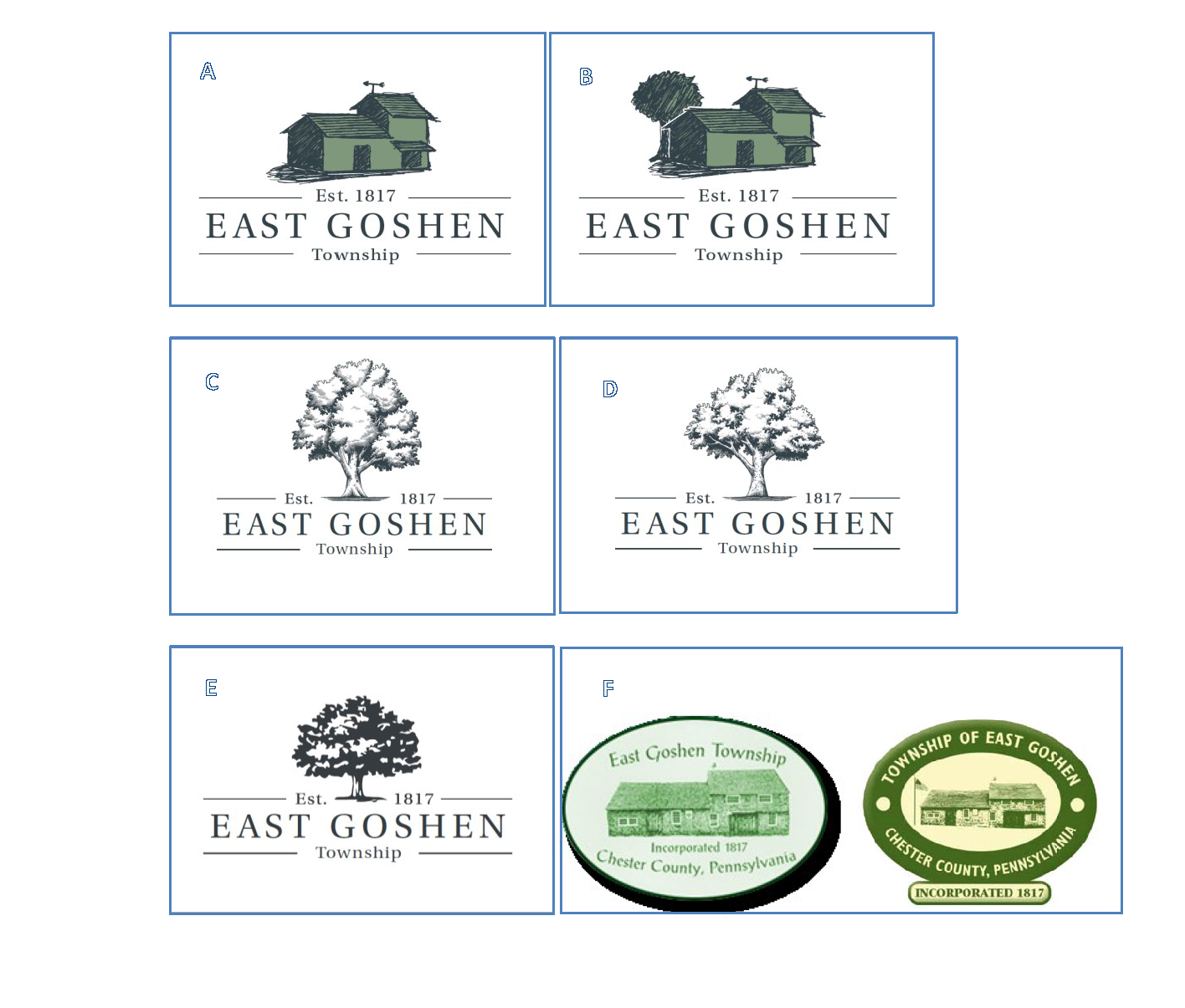 To the right are are five potential logos, as well as the existing Township logos.
Images A & B are representations of the Blacksmith Shop at the corner of North Chester Road and East Boot Road.
Images C, D & E are representations of three trees in East Goshen Township Park, highlighting the Township's park and open space.
Please Select your top 3 preferences.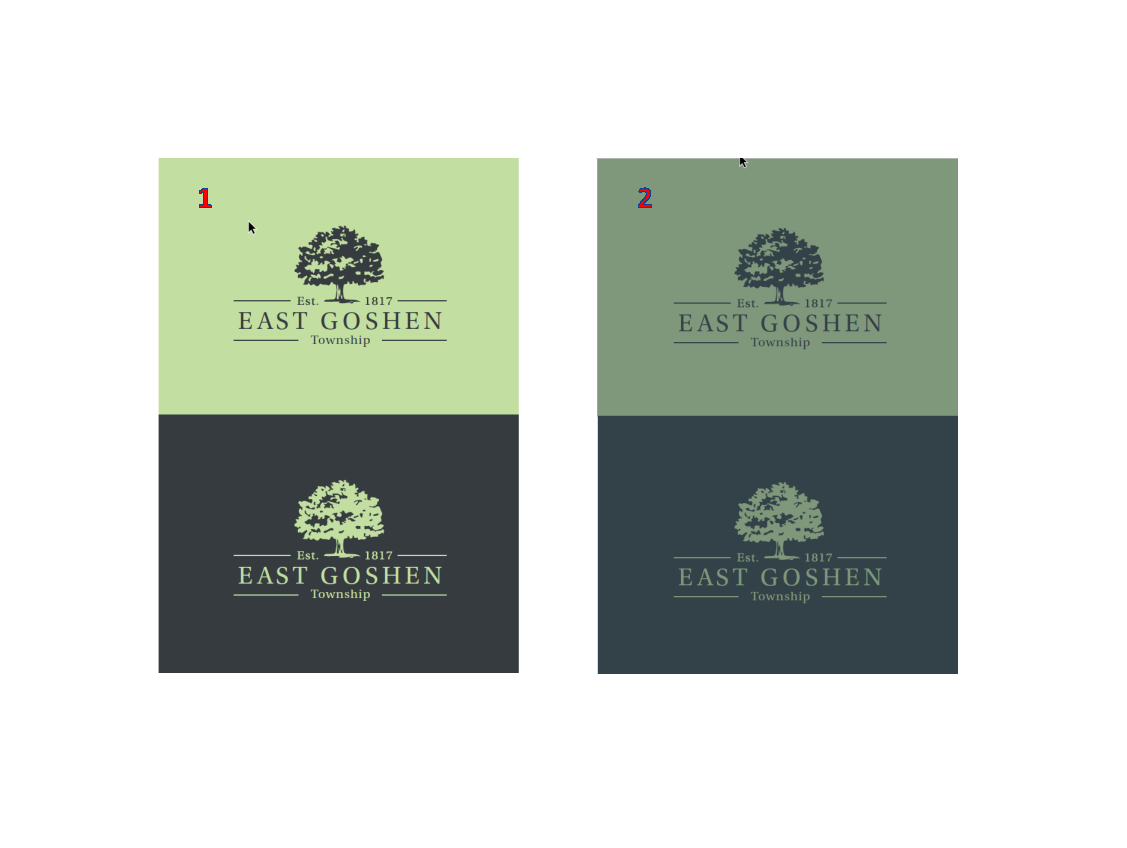 In addition, here are two potential color schemes.
Please choose one.