Bicentennial Celebration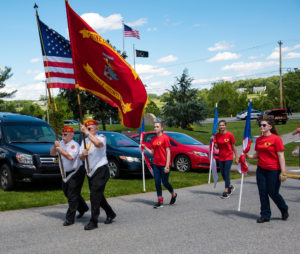 The Bicentennial Celebration was a wonderful event, thank you to the over 3,500 people who helped us celebrate our 200 year anniversary. The event began in proper fashion with a parade led by the East High School Band followed by a dramatic raising of the 1812 US Flag, made famous as the inspiration for Francis Scott Key's National Anthem.
---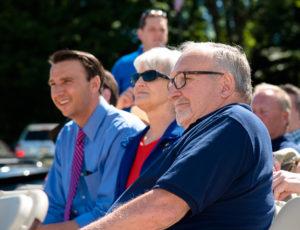 The day continued with wonderful remarks by Congressman Costello, Representative Comitta and Representative Roe followed by a three scene play depicting the events leading up to the split of Goshen Township into East and West Goshen Townships.
The play's dialogue was based on transcripts collected and translated by the West Goshen Historical Commission. The Bicentennial hit a humorous high note with the East-West Goshen Pistol Duel. The evening continued with more traditional special event activities like a helicopter landing, moon bounces, a Food Truck Alley and great tunes from local favorites Not Quitting Our Day Jobs and a rousing performance by The Blues Brotherhood.
---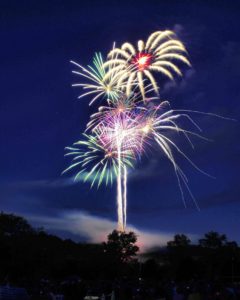 The evening came to a close with Mr. Kevin Pierce's medley of patriotic songs, capped by his stirring rendition of the Star Spangled Banner. Last, but certainly not least, as Pierce ended the National Anthem, the night sky was lit up with the beginning of a fireworks display all in attendance will surely remember.
The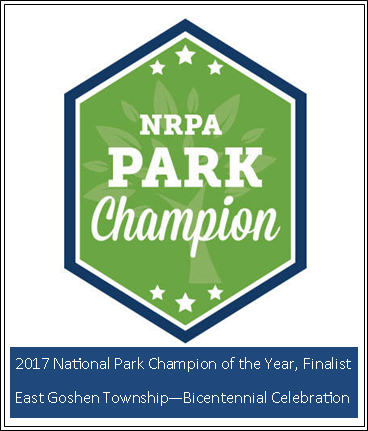 Bicentennial Celebration was recognized as a National Recreation and Parks Association (NRPA) Park Champion of the Year Finalist, one of four nationally in 2017. NRPA Park Champion events highlight the impact Parks and Recreation Agencies have on the communities they serve and how federal funding for local park and recreation initiatives is paramount.
Jason Lang, East Goshen Township Director of Parks and Recreation at 610-692-7171 or jlang@eastgoshen.org
Bicentennial Celebration Highlight Video