EGT P&R 2019 PRPS Agency of the Year!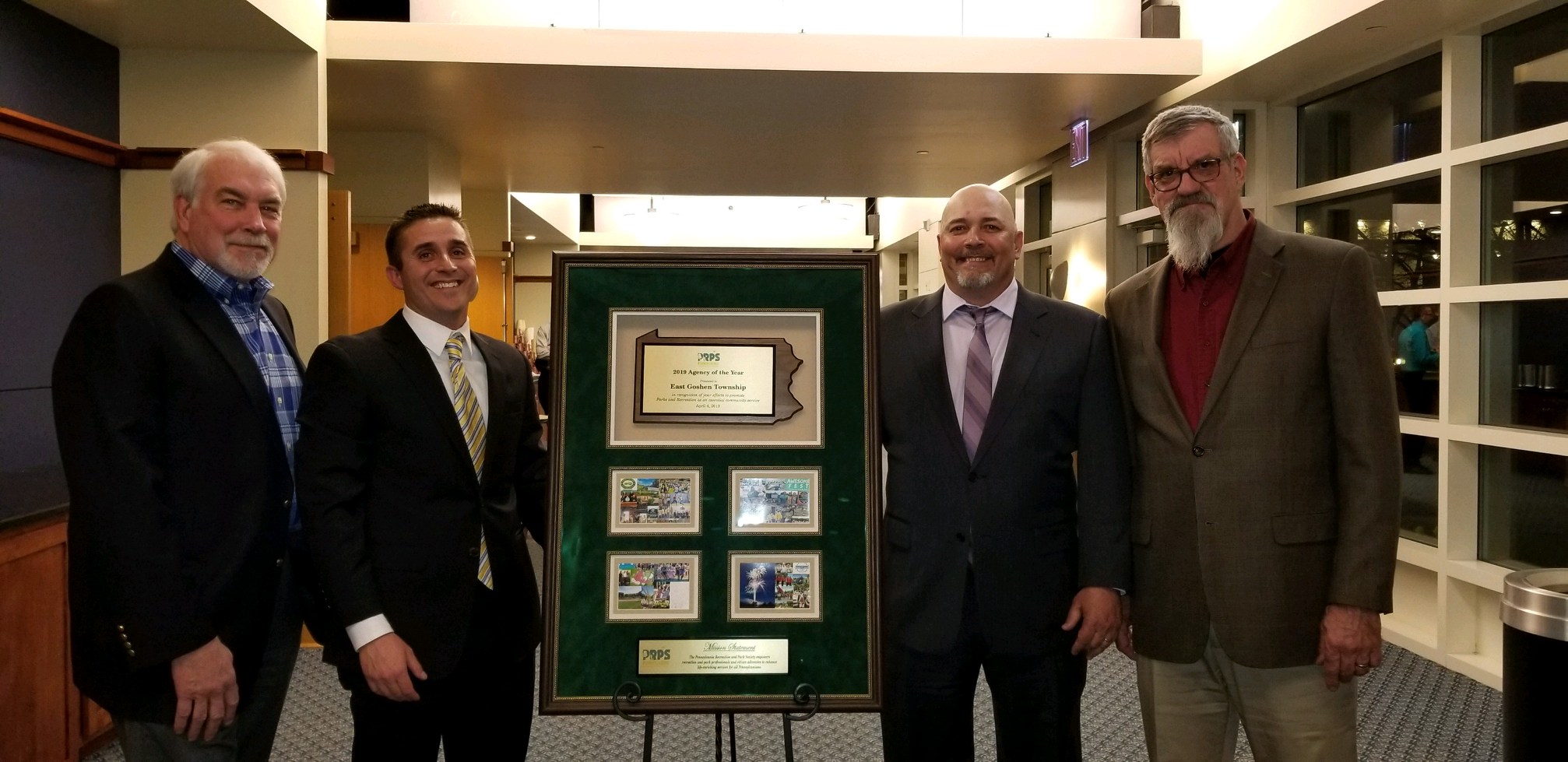 East Goshen Township Parks and Recreation (EGTPR) is proud to announce it has been named the Pennsylvania Recreation and Parks Society's 2019 Agency of the Year!
The Agency of the Year Program honors a community that best serves its residents over a five year span. Township officials will receive the award at the 2019 PRPS Annual Conference in State College, April 4th at 7pm. EGTPR has made great strides in the last five years and our successes are YOUR successes!
EGTPR – Agency of the Year Submission