Finance
Jon Altshul, Assistant Township Manager and Finance Director
Christina Boylan, Staff Accountant
Kelly Brophy, Staff Accountant
Barbara Phillips, Staff Accountant
---
The mission of the Finance Department is to effectively manage and safeguard all financial resources so that East Goshen Township will be able to adequately fund and maintain the services and public facilities desired by its residents. The Finance Department is responsible for collecting, recording, and investing all revenues due the Township, and for disbursing Township funds in accordance with the annual budget as approved by the Board of Supervisors.
Click here to view the most recent audit and bond rating.
Click here for information on the current Sewer Rates.
Sewer and Refuse Billing Dates:
1st Quarter: Mailed January 15th, Due February 28th
2nd Quarter: Mailed April 15th, Due May 31st
3rd Quarter: Mailed July 15th, Due August 31st
4th Quarter: Mailed October 15th, Due November 30th
Earned Income Tax and Local Services Tax Personal Income Tax Rates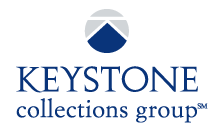 Other specific responsibilities of Finance Department personnel include:
Maintaining Township records in conformance with fund accounting principles.
Preparing the annual budget;Issuing monthly budget variance reports and other financial information.
Monitoring cash flow to ensure adequate funding levels.
Processing employee payroll and remitting related withholding taxes.
Billing and collecting quarterly sewer and refuse charges.
Maintaining the fixed asset inventory system.