Featured News
The Federal Energy Regulatory Commission (FERC) has released the Environmental Assessment for the Adelphia Gateway Project.
Click here for the Notice.
Visit www.FERC.gov for the assessment
(search with Docket No. CP18-46)




Events
Thu Jan 17
Bulk Trash pickup
Fri Jan 18
Bulk Trash pickup
Mon Jan 21
Township Office Closed
Wed Jan 23
Christmas Tree/Yard Waste
Meetings
Thu Jan 17 5:00pm
Pipeline Task Force
Tue Jan 22 7:00pm
Board of Supervisors-East HS
Thu Jan 31 7:00pm
Q&A Mariner East - Fugett MS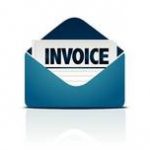 East Goshen Township utility bills for the 1st quarter (January 1 – March 31, 2019) are in the mail today!