Featured News
The playground will be closed until about 10/21 while construction of the new playground takes place. Check out the new playground here!



Events
Sat Sep 30 9:00am
EGT Yard Sale
Mon Oct 2 6:00pm
Iceland & Rockies Tour Mtg
Sat Oct 21 10:00am
Pumpkin Fest
Meetings
Tue Oct 3 7:00pm
Board of Supervisors
Wed Oct 4 7:00pm
Planning Commission
Thu Oct 5 7:00pm
Park & Rec Commission
Mon Oct 9 7:00pm
Municipal Authority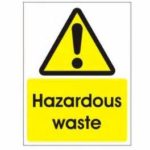 Chester County municipalities are hosting the last household hazardous waste collection for 2017.