Featured News
Judge Orders 14 Day Temporary Halt to Drilling in East Goshen
---
As of 7:45pm on Thursday, 7/27, Westtown Way closed between Westtown Rd and Walnut Hill Road due to downed trees and wires. Waiting on PECO to shut down power before clearing roadway.



Events
Sat Aug 26 4:00pm
Food Truck & Music Festival
Meetings
Tue Aug 1 7:00pm
Board of Supervisors
Wed Aug 2 7:00pm
Planning Commission
Thu Aug 3 7:00pm
Park & Rec Commission
Mon Aug 7 7:00pm
Municipal Authority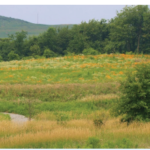 East Goshen Township is accepting comments on its Pollution Reduction Plan.