Featured News
Draft plans were presented for both the Hershey's Mill  and Milltown Dams. Please take a moment to view the plans and plan presentations and then complete a brief survey to share your thoughts.



Events
Thu Mar 30 7:00pm
Building Bridges Program
Mon Apr 3
Walk With Ease Begins
Sat Apr 15 10:00am
Egg Hunt
Meetings
Tue Apr 4 7:00pm
Board of Supervisors
Tue Apr 4 6:00pm
Paoli Pk. Corridor Master Plan
Thu Apr 6 7:00pm
Park & Rec Commission
Mon Apr 10 7:00pm
Municipal Authority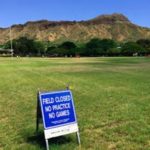 All park fields are closed due to the weather. Check back for updates.