Featured News
The Township Building office hours are from 8 am – 5 pm.
Click here for Township Operations.
Click here for Township Meeting access information.
Click here for Chester County's COVID-19 information.




Events & Meetings
Tue Nov 3
Election Day - Township Office Closed
Wed Nov 4 7:00pm

Planning Commission
Thu Nov 5 7:00pm

Park & Rec Commission
Mon Nov 9 7:00pm

Municipal Authority
Tue Nov 10 7:00pm

Board of Supervisors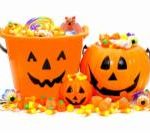 The Township does not play any role in neighborhood trick or treating events. The Township encourages all residents to review current CDC guidelines regarding Halloween, and make the best choice for their family and neighborhood.