Featured News
Office Hours
Monday – Friday
8:00 am – 5:00 pm
Click here for meeting access information.
Click here for COVID-19 Updates.




Events & Meetings
Tue Mar 16 7:00pm

Board of Supervisors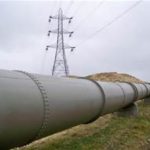 The Township has just been informed that Sunoco will begin the pull back of the pipe at HDD Segment 521 (Bow Tree Drive to Saints Simon and Jude Church) in May of 2021.