Featured News
East Goshen Township files a Petition to Intervene in reference to the PUC's emergency order suspending operations of the Mariner 1 East Pipeline.



Events
Fri Mar 23 10:00am
Senior Card Club
Fri Mar 30
Township Office Closed
Sat Mar 31 10:00am
Easter Egg Hunt
Fri Apr 6 10:00am
Senior Card Club
Meetings
Mon Mar 26 7:00pm
Futurist Committee
Tue Apr 3 7:00pm
Board of Supervisors
Wed Apr 4 7:00pm
Planning Commission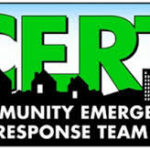 Register for Chester County's Spring Community Emergency Response Team Training. This is a free class and begins 4/2.