Featured News
The Fall 2019 Newsletter is now available. Click here to read.
Paper copies arriving soon.




Events & Meetings
Tue Sep 17
Applebrook Golf
Tue Sep 17 6:00pm

Paoli Pk Trail Groundbreaking
Tue Sep 17 7:00pm

Board of Supervisors
Wed Sep 18
Yard Waste Pickup
Thu Sep 19 7:00pm

Futurist Committee
Thu Sep 19 7:00pm

BOS Sunoco Mtg - Fugett MS
Mon Sep 23 7:00pm

Sustainability Advisory Com.
Wed Sep 25 4:00pm

WEGO Police Mtg@WEGO Station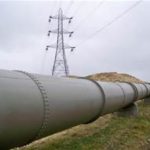 The Township Code does not permit construction activities between 10pm and 7am, absent a permit issued by the Township's Noise Control Officer. The Noise Ordinance does not restrict the days of the week that construction activity can occur.