Featured News
The Federal Energy Regulatory Commission (FERC) has released the Environmental Assessment for the Adelphia Gateway Project.
Click here for the Notice.
Visit www.FERC.gov for the assessment
(search with Docket No. CP18-46)




Events
Mon Jan 21
Township Office Closed
Wed Jan 23
Christmas Tree/Yard Waste
Wed Feb 13 12:00pm
Canyon Country Trip Info Mtg
Mon Feb 18
Township Office Closed
Meetings
Thu Jan 24 5:00pm
Pipeline Task Force
Tue Jan 29 7:00pm
Board of Supervisors
Thu Jan 31 7:00pm
Q&A Mariner East - Fugett MS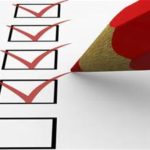 Westtown Township has completed a draft comprehensive plan. They are requesting participation from contiguous municipalities.