Featured News
East Goshen's AAA credit rating has been reaffirmed for a fourth year in a row.



Events
Thu Oct 27 3:00pm
Building Bridges
Thu Nov 3 3:00pm
Building Bridges
Mon Nov 7 7:00pm
Young Womens Leadership Summit
Sat Nov 12
Neighbor to Neighbor Day
Meetings
Wed Oct 26 7:00pm
Milltown Dam Committee
Tue Nov 1 7:00pm
Board of Supervisors
Wed Nov 2 7:00pm
Planning Commission
Thu Nov 3 7:00pm
Park and Rec Commission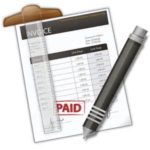 The 4th quarter sewer and refuse invoices were mailed on October 20th. If you do not receive an invoice prior to October 28th, please contact the Township in order to receive a copy.