Featured News
The Township Building office hours are from 8 am – 5 pm.
Click here for Township Operations.
Click here for Township Meeting access information.
Click here for Chester County's COVID-19 information.




Events & Meetings
Thu Sep 24 6:30pm

Pipeline Task Force
Sat Sep 26 9:00am

Township Yard Sale
Mon Sep 28 7:00pm

Sustainability Advisory Com
Wed Sep 30 7:00pm

Zoning Hearing Board -PW Garage- Malvern Inst
Thu Oct 1 7:00pm

Park & Rec Commission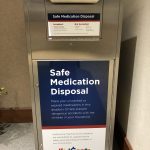 A permanent medication collection box has been added to the East Goshen Township Building lobby. This convenient location is available to residents between 8:00 am – 5:00 pm, Monday through Friday. Click above for more information.