Featured News
In Observance of
Martin Luther King Day
the Township Office will be closed
Monday, January 20.
Trash collection will not be affected.




Events & Meetings
Mon Jan 20
Township Office Closed
Mon Jan 20 7:00pm

Sustainability Advisory Com
Tue Jan 28 10:00am

Pension Committee
Tue Jan 28 6:00pm

Annual Planning Meeting
Wed Jan 29
Yard Waste & Tree Pickup
Tue Feb 4 7:00pm

Board of Supervisors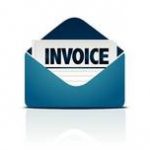 Sewer & Trash bills are in mail today (1/15/20) and are due by February 29, 2020. Click above for more information.