Featured News
On April 10th, the Board of Supervisors authorized new sewer rates of $27.02/quarter fixed and $8.74/thousand gallons fixed.
Click here for more information



Events
Fri Apr 27 10:00am
Senior Card Club
Meetings
Wed Apr 25 7:00pm
Zoning Hearing Bd-Malvern Inst
Tue May 1 7:00pm
Board of Supervisors
Wed May 2 7:00pm
Planning Commission
Thu May 3 7:00pm
Park and Rec Commission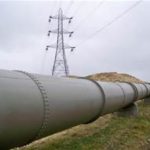 The DEP announced that it will hold a public hearing to receive comments on two permit modification requests for Mariner East 2 Pipeline. Both requests are for sites in West Whiteland Township.