Featured News
The final Household Hazardous Waste event of 2016 will be held at the Government Services Center on Saturday, 10/8 from 9am-3pm. No electronics will be accepted.



Events
Thu Sep 29 3:00pm
Farmers Market
Thu Oct 6 3:00pm
Farmers Market
Sat Oct 15 10:00am
Pumpkin Fest
Sat Nov 5 9:00am
Tree Planting
Meetings
Tue Oct 4 7:00pm
Board of Supervisors
Wed Oct 5 7:00pm
Planning Commission
Thu Oct 6 7:00pm
Park and Rec Commission
Mon Oct 10 7:00pm
Municipal Authority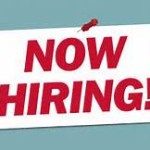 East Goshen Township is seeking qualified applicants for a full time Building Inspector position.