Featured News
The Office is open
Monday – Friday
8:00 am – 5:00 pm
Click here for meeting access information.
Click here for Chester County's COVID-19.




Events & Meetings
Mon Jan 18
Township Office Closed
Tue Jan 19 10:00am

Pension Committee-Canceled
Tue Jan 19 7:00pm

Board of Supervisors
Wed Jan 20
Yard Waste & Real Tree Collection
Thu Jan 21 7:00pm

Futurist Committee
Mon Jan 25 7:00pm

Sustainability Advisory Com
Tue Jan 26 6:30pm

Annual Planning Session
Thu Jan 28 6:30pm

Pipeline Task Force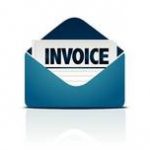 Please be advised that Quarter 1, 2021 sewer and trash bills were mailed today. They are due February 28, 2021. Click above to see how to access your account and pay online.